OUR WATER CONDITIONERS
Cleaner water,
cleaner earth
Fluid Dynamics water conditioners are scientifically proven to effectively treat hard water and prevent limescale, with no salt. Powered by Green & Clean Water Treatment Technology, our water conditioners are proven, cost-effective and kind to the environment. With potentially huge energy savings, plus low to no maintenance and power costs, our technology provides a fast and reliable return on investment. From residential projects to industrial and bespoke systems, we've been at the forefront of salt-free limescale prevention and treatment for almost 50 years.
Total units sold by Fluid Dynamics since 1973
Independently proven technology
Removes up to 100% of limescale
Reduces energy costs – fast ROI
15-year 'pro-rata' warranty & up to 20-year lifespan
1-year money money back guarantee
Zero consumables, power or maintenance
Retains healthy minerals in water
British engineered & manufactured
Distributed globally to over 50 countries
Independently
proven & accredited
"Since installation, the difference in scale buildup is noticeable and downtime for cleaning has almost been eliminated. Our city has some of the worst scaling in the country. We wish we had found this technology sooner. Highly recommend.

INDUSTRIAL CUSTOMER
"To date, we have installed several hundred Fluid Dynamics water conditioners - both catalytic and dual treatment - and we have had a 100% success rate.

COMMERCIAL CUSTOMER
"After the installation, there was no scale buildup at all. I would recommend this product to anyone looking for a chemical free alternative to salt softeners and/or to reduce limescale.

RESIDENTIAL CUSTOMER
"Once installed, the change in water quality was immediate and resulted in a complete absence of hardness/scaling. Since this revelation, we have installed the units in all our customer's homes.

COMMERCIAL CUSTOMER
"We are incredibly pleased with the results of this treatment method for our hard water problems - we have been left in awe of the technology. We thank Fluid Dynamics personnel who have been attentive and responsive to our needs.

COMMERCIAL CUSTOMER
Made in Britain,
trusted globally
We're expanding our footprint across the globe with our growing distributor network. If you'd like to find your nearest Fluid Dynamics water conditioner distributor or become a distributor yourself, talk to us.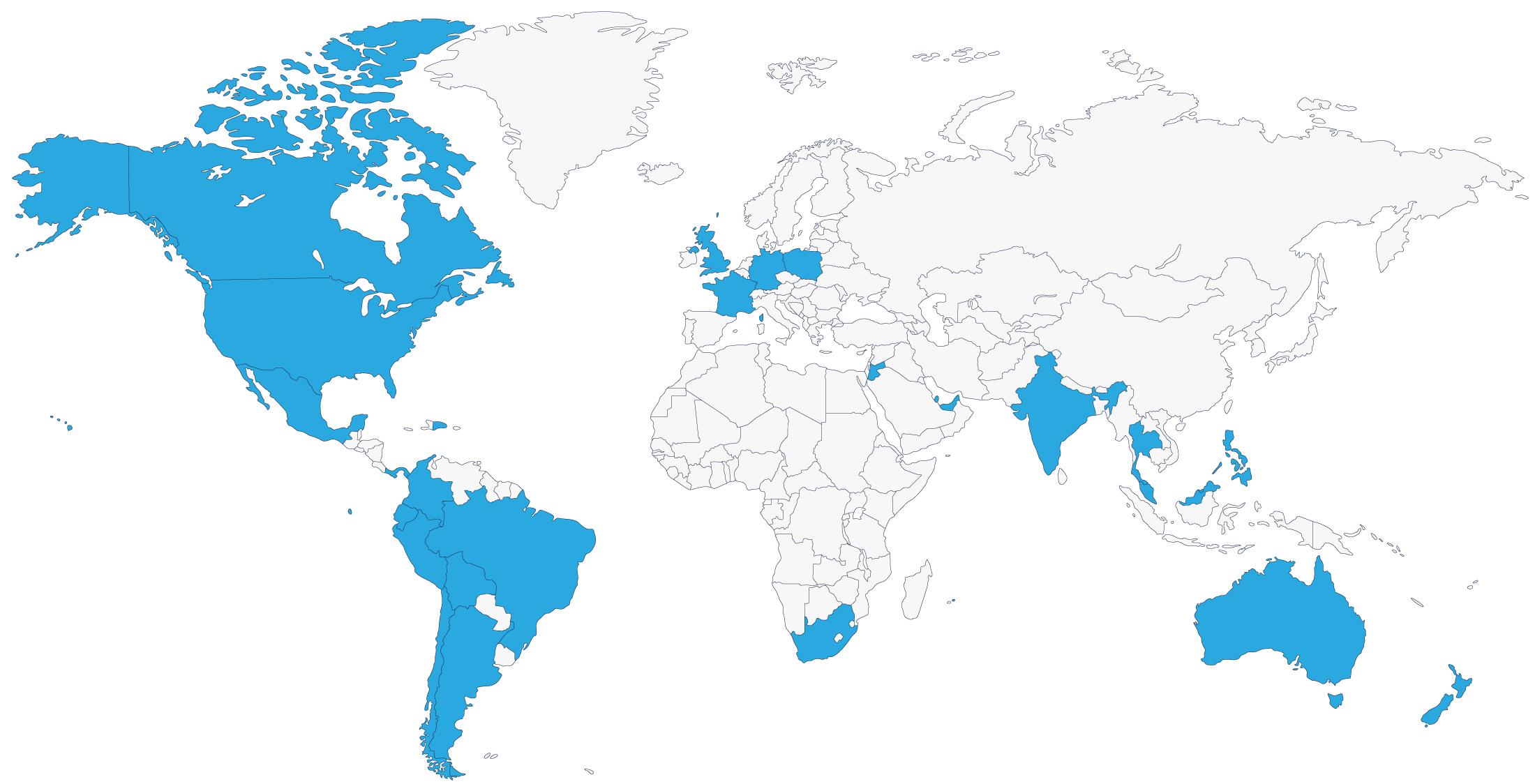 Let's make the world a
cleaner, greener place
Find out how a Fluid Dynamics water conditioner could help you.